Beth Galí to design promenade for Bratislava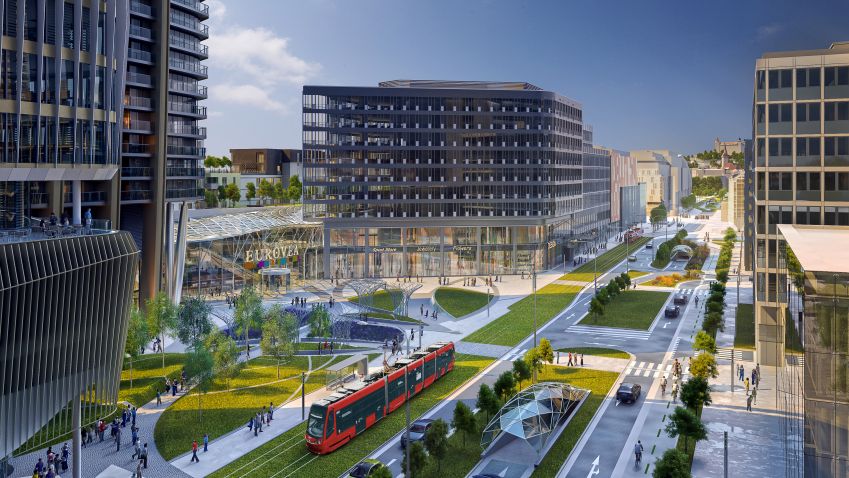 Beth Galí to design promenade for Bratislava
J&T Real Estate has chosen world-renowned Spanish architect Beth Gálí to design the new promenade along the Danube River as well as a park and square for the planned second phase of the Eurovea complex in Bratislava. By extending the prominent riverside project in the center of Bratislava the developer plans to create a whole new city neighborhood. The landscape architect Galí, widely recognized for her work on the transformation of Barcelona, will also create a design manual for the whole Pribinova zone in the Slovak capital.
"A high-profile project such as Eurovea needs not only high-quality buildings but also a high-quality solution of the public areas that should have a clear character and style," says Radoslav Grečmal of the GFI architecture studio, which designed Eurovea 2. "That is why we decided to invite Beth Galí, an internationally recognized expert, to share her experience from other European cities with us here in Bratislava."
Galí, a landscape architect, designer and town planner, will not only participate in the public space design for Eurovea 2, but she will also create a new design manual for the whole Pribinova zone, stretching from the functionalist-style Umelka gallery building to the Apollo bridge and from Landererova to the Danube. J&T Real Estate plans to unveil the first version of the design to the public as well as to city officials in spring 2018. 
Spanish architectonic icon
Galí is a professor at prestigious universities in the US and Europe (such as Harvard, as well as universities in Lausanne, Delft and Rotterdam) and head of architectonic studio BB+GG ARQUITECTES. She is the author of iconic squares, streets, promenades and parks in several European cities. She was part of the breakthrough generation of architects that turned Barcelona into a world metropolis in the 1980s. In her work she focuses on connecting cities, which she sees as living organisms, with natural elements, such as rivers or the sea. "Cities often turn their backs to elements such as the sea in Barcelona, the harbor in Hamburg or the Danube in Bratislava, which were perceived as barriers in the city," she says.
She also emphasizes the need to harmonize car traffic with public transport and pedestrian traffic in cities. While she promotes pedestrian traffic in the cities in her projects, she is aware that cars are part of daily life, and she does not strive to push them out of cities. She only changes their role. She says that while in the past cars were treated as the most important element, these days cities around Europe strive to control them.